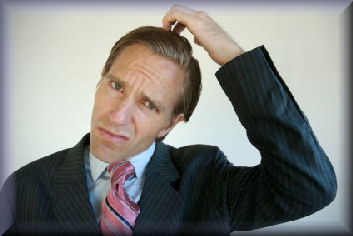 "Advertising was too expensive, confusing and complicated...until now...

"...Like every business person knows, running a business is hard enough, especially when it comes to advertising. What to say, when to say it, how to say it in a few small lines and what media will give us the best ad for our money?

Being in the restaurant business, advertising is the key in getting live people through the door. Our specials, unique menu and coupons are the focal points of our advertising dollar. Before long, we were spending thousands of dollars on static newspaper ads, flyers and handouts that were very ineffective or cash efficient....and I couldn't change them often enough without spending even more."
Sounds familiar? With LAT-Sign™ you can create razor-sharp ads that target your local community. No more random "clicks" on the web. LAT-Sign™ was designed to help businesses reach real people through personalized ads, printed on library receipts, that can be changed anytime and become effective immediately!
Whatever your objective is, you are in complete control. Running a special? A new menu item? Need more customers on slower days?
You design the ads,
You choose which ads to run,
You change them anytime you want!
All for one low monthly price (cancel anytime).
LAT-Sign™ - a simple, cost effective and powerful way to reach your LOCAL demographic while supporting YOUR library.

Why spend thousands of dollars on advertising which brings questionable and often ambiguous results, when you can precisely target your local demographic?
LAT-Sign™ is a dynamically controlled system that allows business owners to place multiple ads, through our state-of-the-art marketing system, that appear on checkout receipts at your local library. It's a great way to reach out to local and new clientele. LAT-Sign™ will not only help you boost your sales, but it will also help your library as well, since portion of the proceeds goes to the library. It is an innovative way to help your community and your business.
LAT-Sign™ is designed for business of all sizes. It gives owners the opportunity to have complete control over different rotating ads, what the ads say and when to run them. Change anytime. It's simple, user friendly and fun.
Advertising doesn't have to be complicated or expensive.
LAT-Sign™ understands your needs so we made it innovative, cost efficient and flexible with no long-term commitments.

Learn More